IOT System Security Challenges
Subramaniam Ganesan - Watch Now!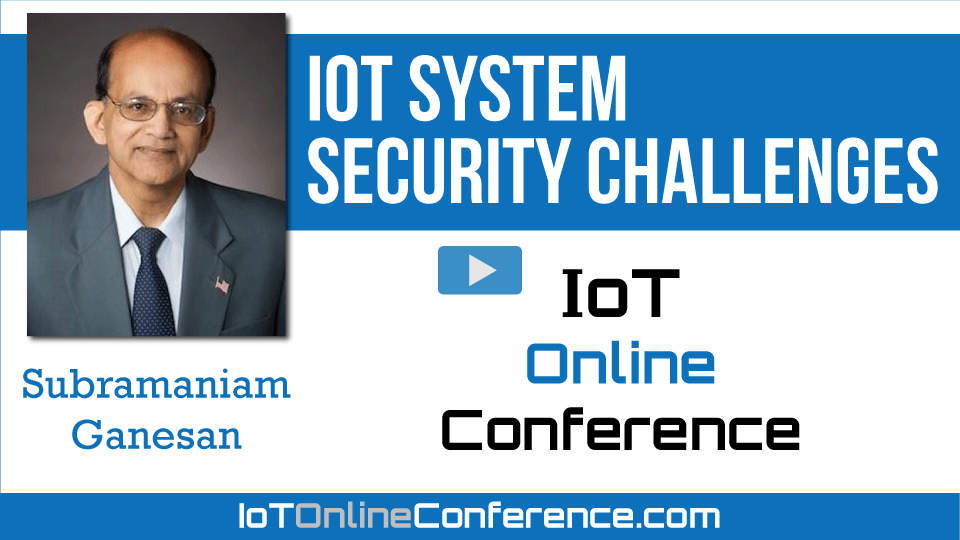 This talk will be followed by a Live Q&A Discussion on Zoom.
In this presentation, IOT embedded system security, software and hardware solutions, security threat due to WiFi/ RF communication, security threats due to advanced wireless sensors, over the air software updating, data routers with cloud-based computing are presented. Need for real time protection, secure protocols for communication, role of Hardware Security Modules (HSM) in IOT are also discussed. Software algorithms, modeling and testing are presented.