Home > Tracks > Connectivity
Lessons Learned With Using Bluetooth Low Energy in Wearables
Jacky Cheung - Watch Now!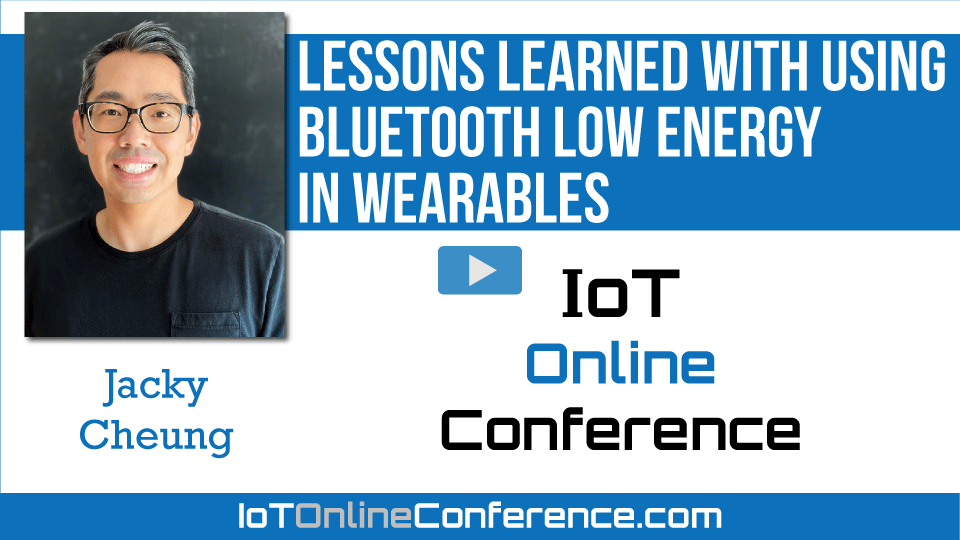 This talk will be followed by a Live Q&A Discussion on Zoom.
The cost of integrating Bluetooth Low Energy (LE) into consumer electronics has dropped significantly over the years. With all the promising features introduced in Bluetooth 5.X, Bluetooth LE has become the de-facto connectivity solution for wearables.
This talk will present lessons learned with using Bluetooth Low Energy in wearable projects. It highlights some of the key design considerations and offers some practical tips on planning, implementation and debugging.