Robust, Bare-Metal Security that works on any IoT Device
Shawn Prestridge - Watch Now!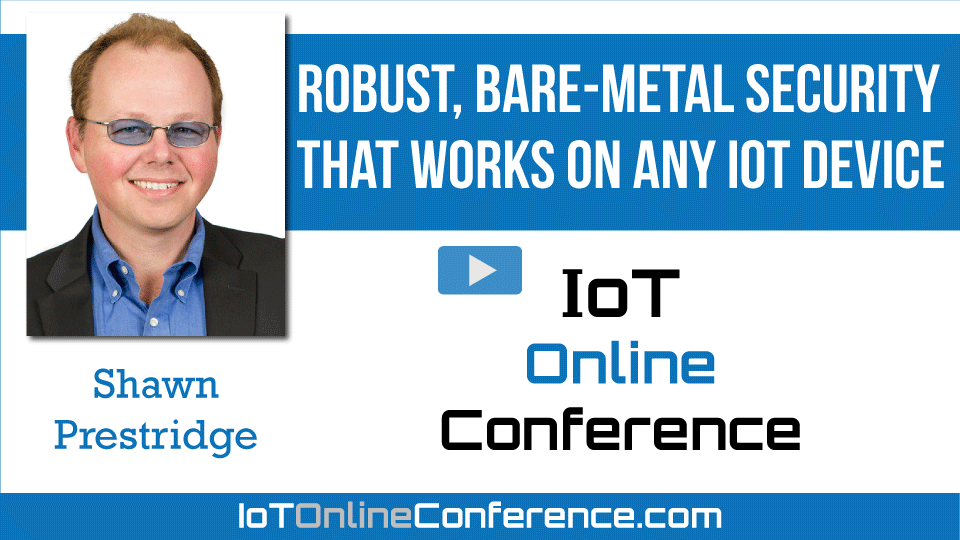 This talk will be followed by a Live Q&A Discussion on Zoom.
Are you looking to enable security on your IoT device but don't really know where to start? This is the session for you! We will delve into the elements you need in an embedded design to establish security and explain why the components are necessarily. We will cover the differences between poor, "good enough", and robust security and explain what you need to do to up your security game in your IoT device in simple, easy-to-follow steps. We will explain how to use a crypto toolbox to establish security fundamentals like: safe-and-secure boot, encrypted and authenticated communication, encrypted data storage, exploit detection/prevention, and more. Start your security journey here!
Brian
Score:
0
| 10 months ago |
1 reply
Score:
0
| 10 months ago | no reply
EdIngber
Score:
0
| 10 months ago |
1 reply
Score:
0
| 10 months ago | no reply
Doini
Score:
0
| 10 months ago |
1 reply
Score:
0
| 10 months ago | no reply
Sreeraam
Score:
0
| 10 months ago |
1 reply
Score:
0
| 10 months ago | no reply
krish
Score:
0
| 10 months ago |
1 reply
Score:
0
| 10 months ago | no reply
Erik Engstrom
Score:
1
| 10 months ago |
1 reply
Score:
0
| 10 months ago | no reply
Carlo
Score:
1
| 10 months ago |
1 reply
Score:
0
| 10 months ago | no reply