Arun Rajasekaran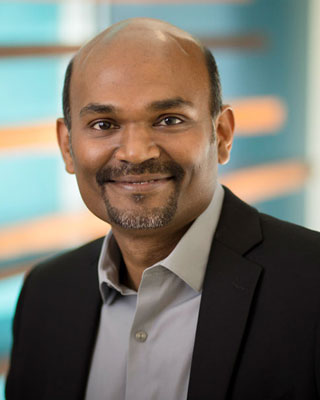 Arun Rajasekaran leads Poly's Technology Strategy and System Architecture efforts with a focus on wearable technologies. While helping evaluate and advance New Technologies, he also provides strategic technology guidance to all Business Units within Poly. At Poly, Arun's primary focus is around IoT System Architecture, Embedded Firmware, Audio DSP, Neural Network and Machine Learning technologies as applied to Voice/Audio, and, Data Insights & Analytics. He has also been leading Poly's technical collaboration efforts with Silicon, SaaS, and other eco-system partners. Prior to Poly, Arun has held various engineering leadership positions at BlackBerry/RIMM, Ikanos/Conexant/GlobeSpan, and 3Com/USRobotics. Arun holds an M.S. in Electrical Engineering from Tennessee Technological University, and a B.E. in Electronics and Communications Engineering from Madurai Kamaraj University, India.
Enterprise Collaboration in Post-COVID world
Digital transformation is accelerating the evolution of IoT-to-Cloud architecture. Technology innovation from Silicon to Software, that initially was intended for cloud computing is now fast making its way to the end-point devices at the edge of the network. As a result, the edge devices are in the cusp of becoming way more smarter than they have ever been to take collaboration to the next level. Video and Audio are collaboration's key corner stone technologies. A combination of modern Machine Learning techniques and traditional signal-processing techniques are bound to change for good how we collaborate in the future.
---
Live Q&A - Enterprise Collaboration in Post-COVID world
Live Q&A with Arun Rajasekaran following his talk titled 'Enterprise Collaboration in Post-COVID world'
---